Madrona Mia What Views Part I
by Karla Locatelli
(Scotts Valley, Ca)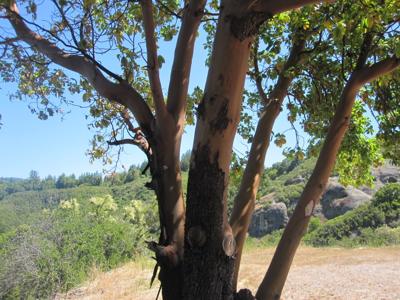 Madrona Mia
A special cluster of Madrones on our Whalebone property, the "upper crust" commands several spectacular views; especially the distant unique cave formations.... We inadvertently withdrew this contribution so enjoy these additional photos.


Irish Eyes Karla....still smiling from Whalebone
Join in and write your own page! It's easy to do. How? Simply click here to return to Madrone Tree.