Favorite Tree Poems To Share
If you love Tree poems or if Arbutus, Madrone, Manzanita or Yew trees are your favorites, then check out these poems!

Ode To My Favorite Tree
Arbutus Tree,
You have magic about thee.
On bluffy heights and craggy spires
Your twisted shapes inspire me!

Winter and summer laden with leaves,
You reach for the sun yet ride storms with ease.
Bark so smooth you glisten in rain,
You shed your bark again and again!

Arbutus Tree,
Overlooking the sea,
Your blossoms exude scent divine,
Your cycles amaze every time!
Your red berries - a deer delicacy,
Your exquisite wood - a mystery,
Arbutus, you are my favorite tree,
You have truly blessed me!

by Ron Bazar



---

Manzanita Tree Poem

Manzanita Tree Oh So Sweet!
Manzanita tree oh so sweet!
Glued to bluffs hard to beat
Hanging out in the sun
Centuries pass having fun.

Twist and turn
You make knots to churn
Slow to grow
Time makes you glow!

Manzanita branches such a treat!
A shrub so stout quite the feat,
You weather time with fine design
Always looking just so divine!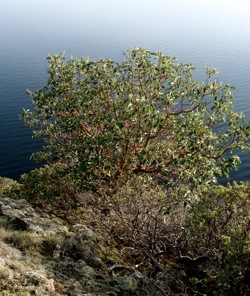 Skeleton branches gray on the outside
But what a delight to find what's inside
Manzanita, you transform wood oh so red!
Manzanita, you do turn heads!

Rich in gifts
With flowers and leaves
You make honey and potions
Or wedding stands and notions.

Treasures in wood so rich and red
Working with you I never dread!
You finish so smooth
I think I'll never move.

by Ron Bazar
.................................................................




Madrone Tree Poem


Oh what a tree that Madrone tree!
Reaching and climbing so proud and free;
All I know is what it does to me,
Every time, I feel a sense of glee!

by Ron Bazar
---


My friend Ron Trainor wrote many poems. He was a natural poet. He wrote this poem for one of my Arbutus wood products... my West Coast Whale Knife.
The Arbutus tree was certainly his favorite!
He was always so amazed by its shapes and the incredible beauty and variety of its exotic hardwood revealed in the wood crafts for sale that I made.
West Coast Whale Knife / Arbutus Tree 

What finer tree
Could there possibly be
Than the majestic Arbutus?

Stretching forth toward the sea
Where whales swim ever so free
Each a West Coast treasure

Now the tree
And a living symbol of the sea
Come together in a Whale Knife
Adding richness to your daily life!

by Ron Trainor
~~~~~~~~~~~~~~


This view below always thrilled my buddy Ron!
... Mt Denman at the end of Desolation Sound BC. That's Kinghorn Island in the foreground on the right.
Kinghorn Island at the entrance to Desolation Sound
is a delinquent racoon penal colony!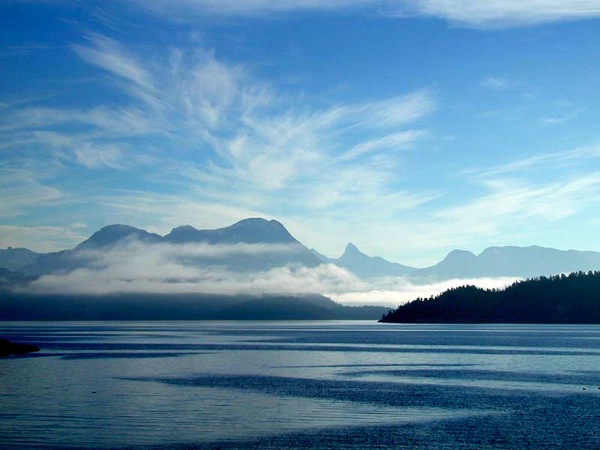 Do You Have any Tree Poems to Share?
It would be great to see here one of your tree poems!

Then we could all have a wonderful selection of them to read in one place.

Please share it here!

It's easy to do and lots of fun!

And you'll have your own web page to send friends and family to check out.
What Other Visitors Have Said
Click below to see contributions from other visitors to this page...

Sycamore Moss Not rated yet
I climbed today, Was all I could do To reach the highest limb Where tying a braid of nylon rope Would save the force of gravity Upon the bough below. …
The Tree Dance Not rated yet
The Tree Dance Arbutus is a living deer sleek limbs and pulsing velvet flesh graceful and sure in arced stance. She is my guide these days I …
Return from Tree Poems to Arbutus Arts Home Page