Whale Toys and Whale Knives
Inspired by a Whale Tale!

Whale toys were the furthest thing on my mind...
It was one of those perfect fishing days out on the ocean.
The sun was warm, gentle breezes felt so nice, the sky was blue and cloudless, the water rich and calm.
My friend and I were out in the double kayak fishing off the southeast corner of Cortes Island when suddenly we hear the whoosh sound of whales blowing out their breathe through their blow holes!
Sure enough a large Orca whale pod was passing by 50-100 feet away, diving in and out of the water!
What a thrill it was!
And then two more pods swam by!
It inspired my friend Ron Trainor to write this poem later that day ...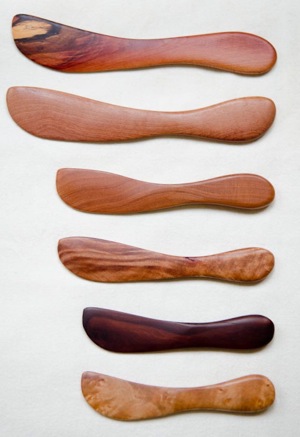 West Coast Whale Knife / Arbutus Tree Poem
What finer tree
Could there possibly be
Than the majestic Arbutus?

Stretching forth toward the sea
Where whales swim ever so free
Each a West Coast treasure

Now the tree
And a living symbol of the sea
Come together in a Whale Knife
Adding richness to your daily life!

... and also inspired me to make whale toys for kids out of the Arbutus wood I carve.
The first were whale knives, simple yet elegant kid friendly wood spreaders in a nice shape for young kids. Easy to grasp and a pleasure to hold. A perfect toy and training tool for small hands with functional value.
Here are the different sizes:
Extra Small...approx 4.5-5" or 12cm
Small...approx 6" or 15cm
Medium...approx 7" or 17-18cm

Extra Small shape...available in one shape only.
~~~~~~~~~~~~~~~~~~~~~~~~~~~~~~~~~~~~~~~~~~~~~~~~~~~~~~~
Grades Available:

All pieces of Madrone / Arbutus wood are not created equal. As you may know from other pages on this site, a wide range of grain coloring exists resulting in different grades depending on the rarity:

• Deluxe Selection...good
• Ultra Selection...better
• Supreme Selection...best

Please click here for more details about the grades available if you want to learn more.
All wooden spreaders and knives are handmade which means each piece is unique and will not exactly match what you see in the photos. It will match the quality and styles you see in the pictures.
All knives have a natural food safe wood finish: a quality walnut oil wood finish that enriches the grain. The Ultra and Supreme Selections have an additional food safe wood finish of my special combination of walnut oil, beeswax and orange oil.
Price is the same no matter the size as they take the same time to make. In fact the smaller they are the harder they are to make! Why because they are so hard to hold while sanding them. So just choose the size that works best for your needs.
~~~~~~~~~~~~~~~~~~~~~~~~~~~~~~~~~~~~~~~~~~~~~~~~~~~~~~~
Arbutus / Madrone Whale Toys - KNIVES
Whale toys are fun!

~~~~~~~~~~~~~~~~~~~~~~~~~~~~~~~~~~~~~~~~~~~~~~~~~~~~~~~
Then I decided to make real toys in the shape of a whale...carvings out of a small block of wood...
...sort of whale sculptures but easy for kids to play with and all nice and smooth to the touch.
So here are what these toys look like here or at the top of the page: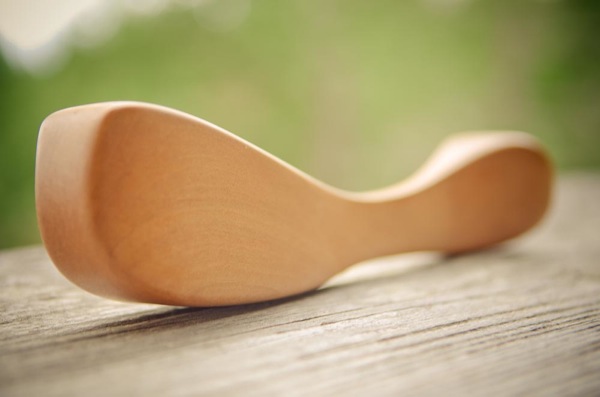 These gorgeous solid wood whale toys are about 8-9" or 21-23cm long and come in 3 grades as do the whale knives above.
The wood is real hard and will last a long time!
~~~~~~~~~~~~~~~~~~~~~~~~~~~~~~~~~~~~~~~~~~~~~~~~~~~~~~~
Arbutus / Madrone Whale Toys - FULL WHALE SHAPE
~~~~~~~~~~~~~~~~~~~~~~~~~~~~~~~~~~~~~~~~~~~~~~~~~~~~~~~
Go from Whale Toys to Wood Craft Gifts