Manzanita or Madrone branches?
by Karla Locatelli
(Scotts Valley Ca)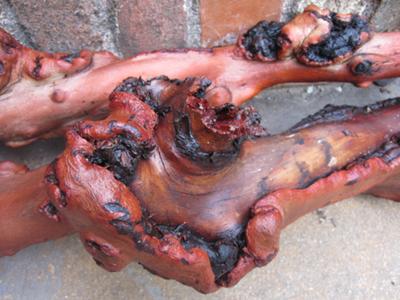 Madrone or Manzanita tree?
Last year my husband and I acquired property in the Santa Cruz Mountains. These are branches John knew I would love to take photos of and use in my garden. If I had known of you Ron then I would have tried to get some of these to you. Perhaps I will scour the mtns for some nice pieces to send you.


Look at these pics and let me know what they are. I say Madrone and John says Manzanita.
Irish Eyes Karla