Wood chopping & serving boards--A form and function investment.
by collectors kitchen
(Qualicum)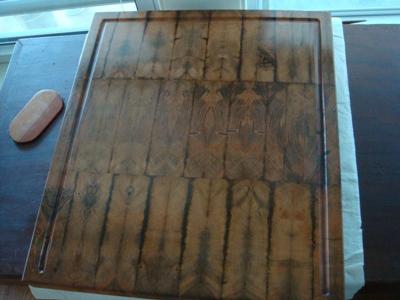 Wood chopping boards aren't just for slicing bread anymore.


...Wood boards are rapidly climbing to epic price heights for wood is readily becoming a rare commodity and of limited availability.
Wood chopping boards are now considered the elite savoir faire serving platter of choice in finer epicurian circles.
Check out this incredible site for example, compiled by a couple who reside in Duncan, B.C.
http://www.thibeaultstable.com/
Wood boards of superior quality and related hand workmanship, which are well cared for by their purchaser/owners will steadily increase in value--making them the sought after heirloom articles of the future.
Rare trees like Arbutus, Mesquite, Olive wood and Big Leaf Maple are all hot commodities in related wood chopping/pastry and/or serving boards.
In my experience--the bigger I can get them, then better!